Playing now
1984
An ETLA Co-Production
Based on the novel by George Orwell, and adapted by Michael Gene Sullivan, "1984" tells the story of Winston Smith, a cog in the giant machine state of Oceania. A ferocious and provocative adaptation of one of the most prescient works of literature of the last century.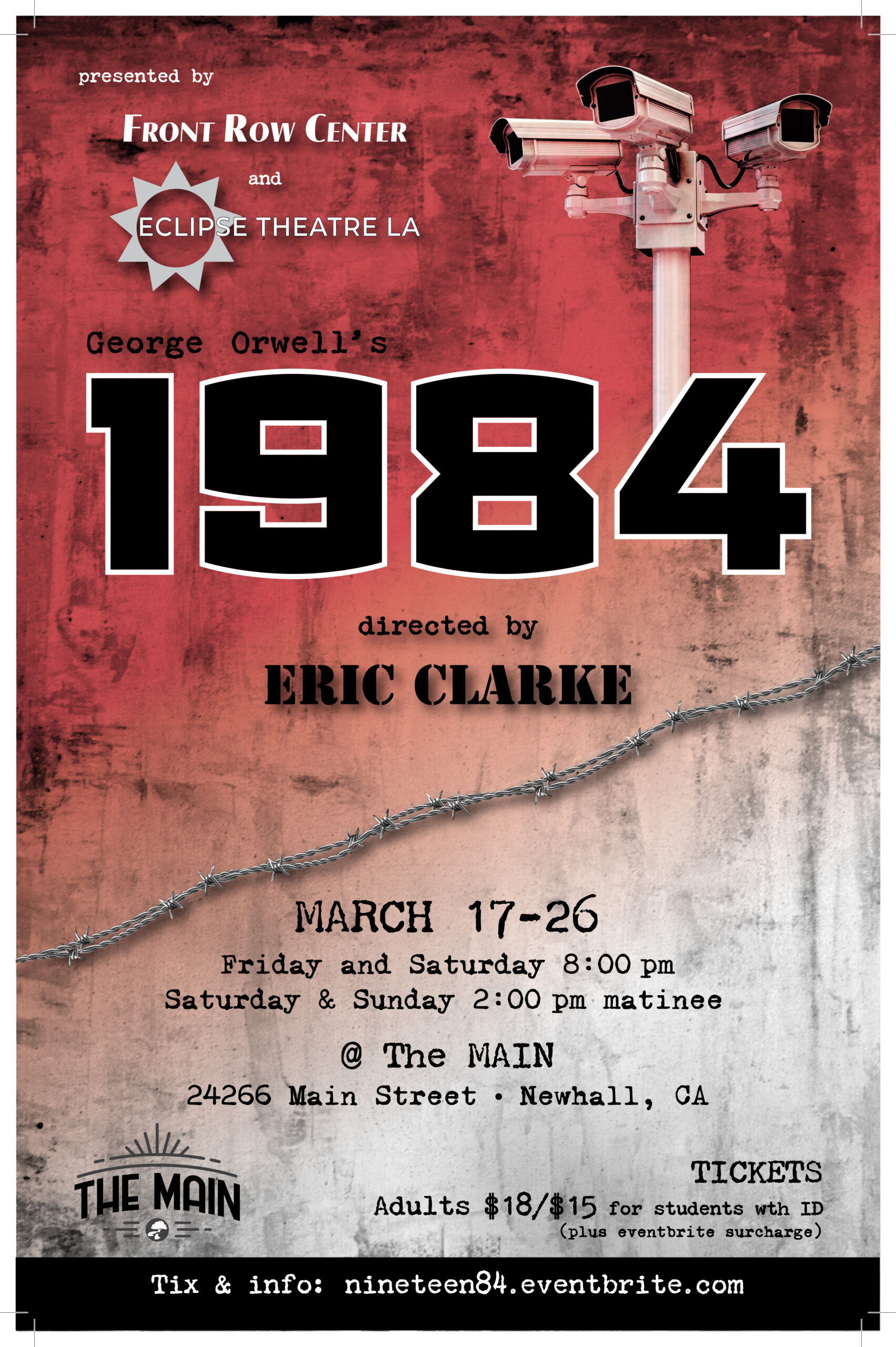 co-produced with
Front Row Center
Playing at The MAIN
Friday, March 17 at 8pm
Saturday, March 18 at 2pm and 8pm
Sunday, March 19 at 2pm
Friday, March 24 at 8pm
Saturday, March 25 at 2pm and 8pm
Sunday, March 26 at 2pm

General Admission $15-18
In the works
Beachcomber
An ETLA Original
Autumn on the Oregon Coast can be unpredictable, and not just because of the weather. The last thing bartender and owner Cap wants is having troubled local resident Gail come into his establishment and disturbing patrons. The two couples dropping in for a drink at his seaside bar don't know what they're in for. 
This World Premiere comedy/drama brings together six people, each with their own story. Some sad, some funny, but all worth hearing. Eclipse Theatre LA is proud to donate a portion of all ticket sales to the Child and Family Center's alcohol and drug rehabilitation and domestic violence support programs.