Hello friends and family, 
Oh my gosh, this might be my favorite of all places, we are staying at Sun Outdoors Coos Bay, it is a little on the southern end, but right on the beach which is honestly the most beautiful beach I've seen so far on this trip. I could sit and just look out across the water all day! It is so beautiful here.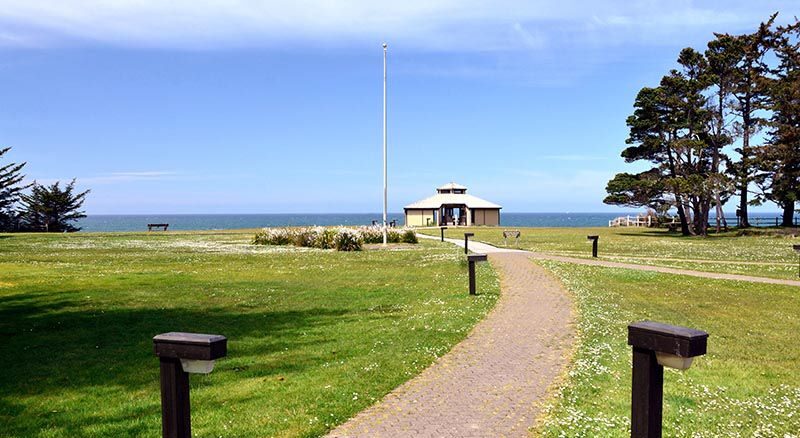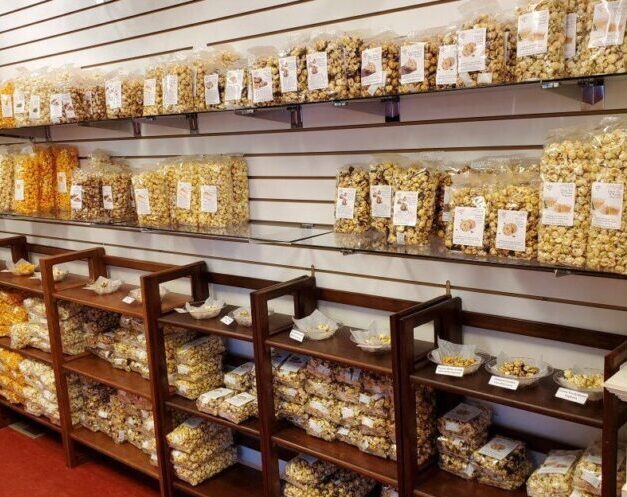 The Cranberry Sweets shop has its factory store here, so of course I popped in! Let me tell you, I am in love with the free samples! All of their products are made by hand using traditional candy making methods and natural ingredients. It was amazing to watch their craft and it was delicious to eat it too.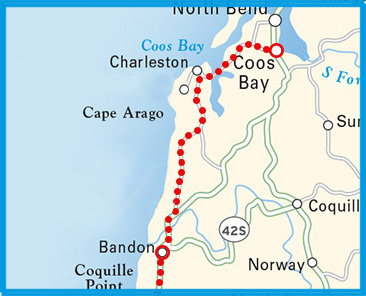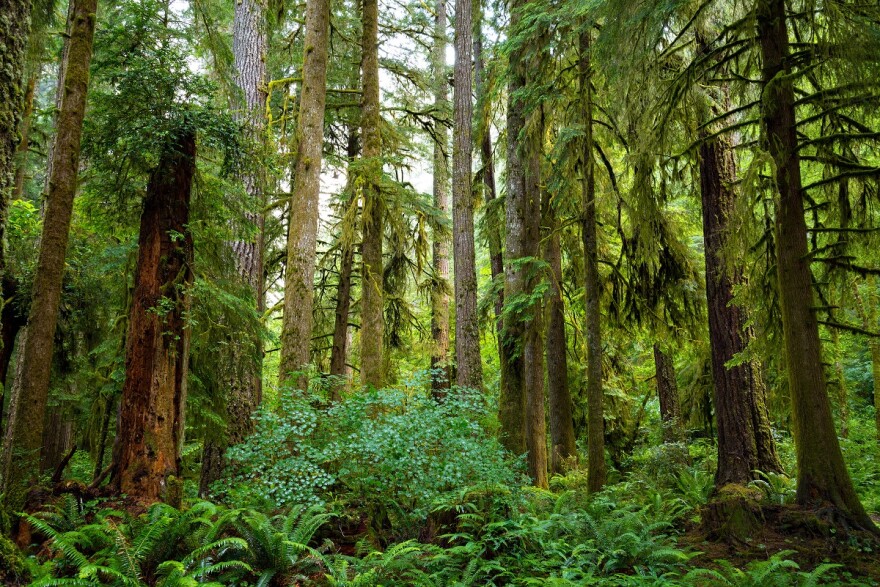 The Elliot State Forest is HUGE! Located between Coos Bay and Reedsport, it is Oregon's first state forest, and more than 82,000 acres in the coast range was just recently established by lawmakers as a research forest. It was so gorgeous here, I didn't ever want to leave, but we only had a day and a half to explore because we had some slots to play at the Three Rivers Casino Resort!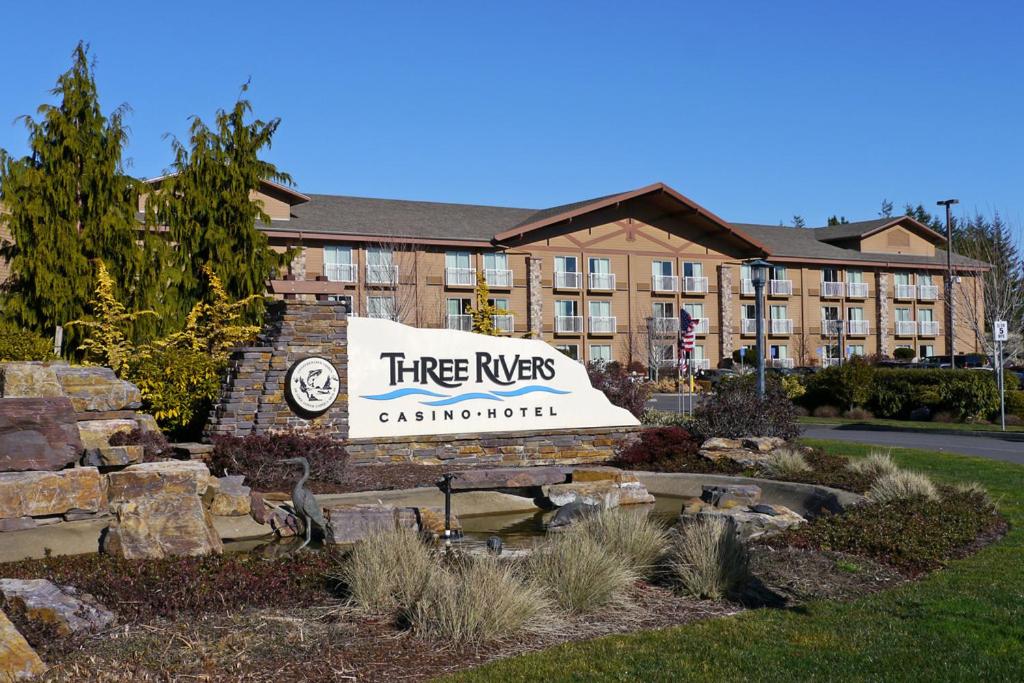 Boy were there a lot of different slots and games to play at the Casino, but I have to say I especially enjoyed the Saturday Special at Cafe 1297: an out-of-this-world Bouillabaisse! Yum!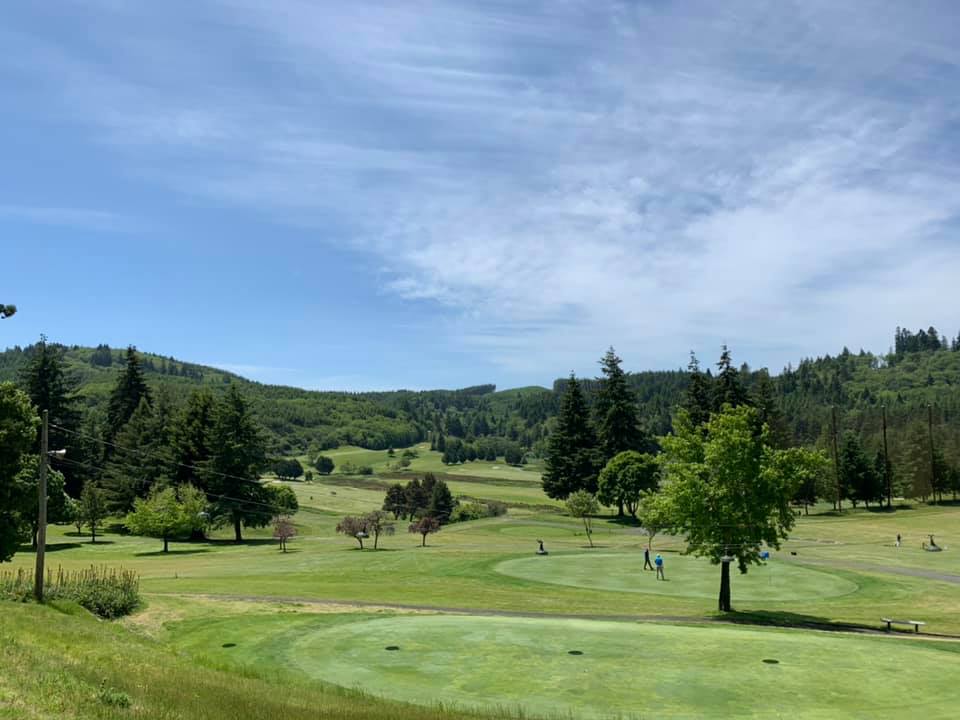 Did you think we'd make a stop along the way and NOT check out the golfing? The Coos Golf Club has been around since 1923 (formerly known as Coos Country Club and Watson Ranch), and has some super challenging holes. Theo says the front 9 are absolute murder, and the back 9 are a bit easier. I tried out one of the putting greens, and we enjoyed an excellent dinner at the restaurant.
Best wishes,
Sunny and Theo
P.S. We are currently dry-camping just south of Florence. I need to catch up on my posts!