Hello friends and family, 
For a few days we dry camped about 7 miles south of Florence at Waxmyrtle Campground. 
We had to run the generator the whole time, which Theo only commented on once – we had filled up before getting to this camp site. Gosh! The camping spot is right in the woods, we are surrounded by Douglas fir.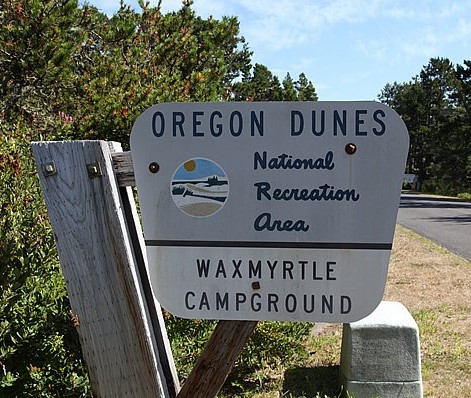 The drive into Florence is delightful, not too long and the scenic route is just beautiful.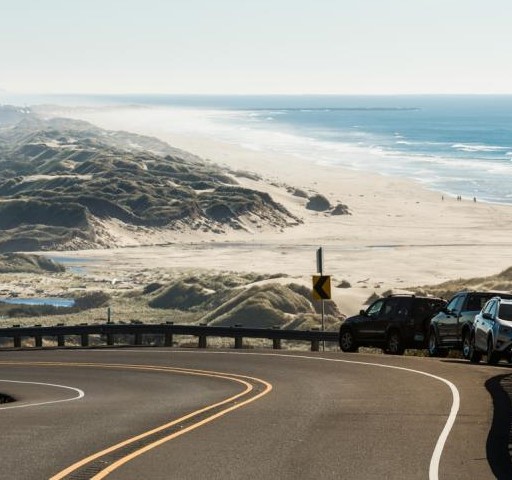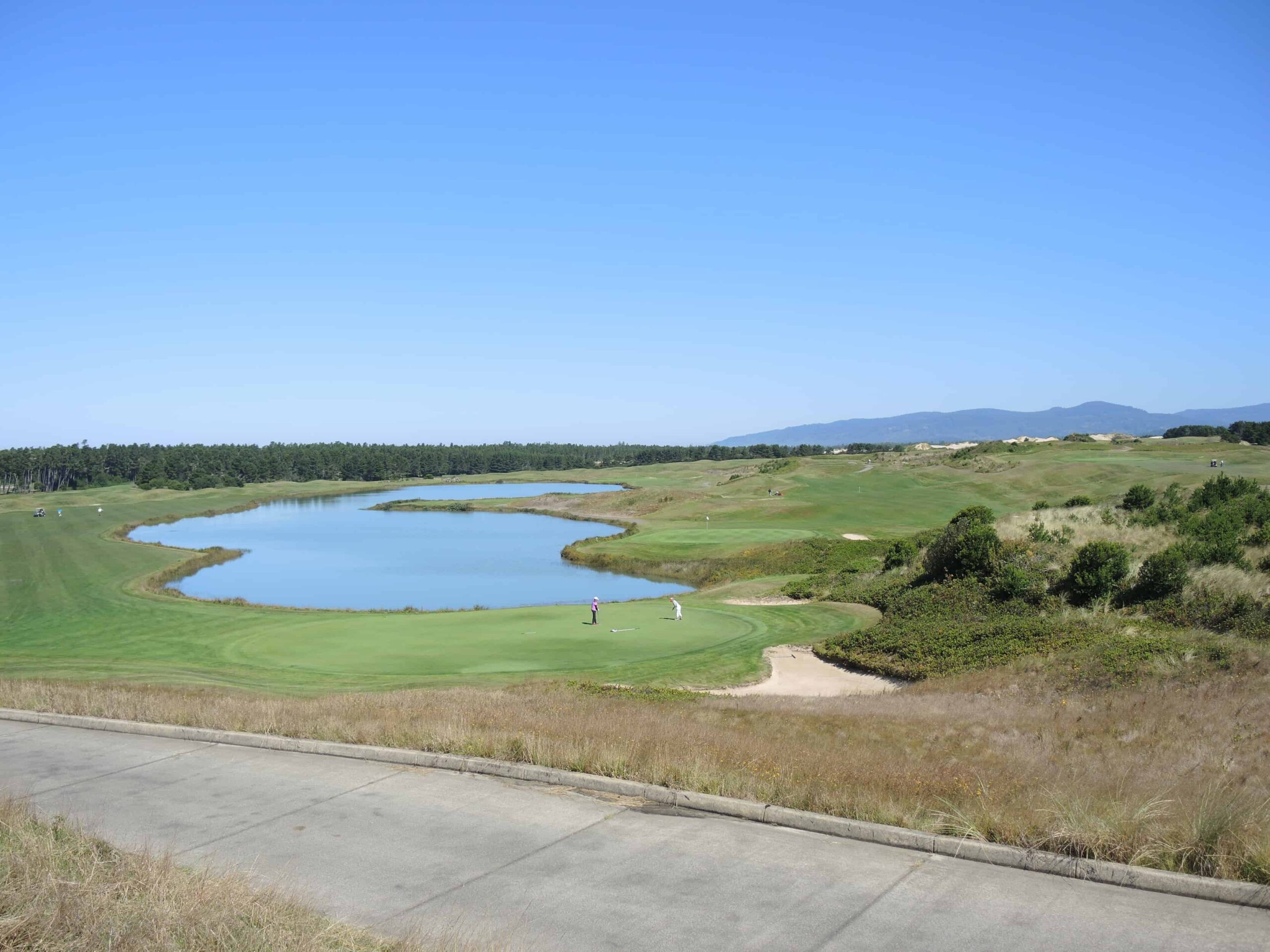 Theo was so excited to play at Florence Golf Links. Did you know it received a 4 and a half star rating from Golf Digest's list of "Places to Play in the USA."  I guess that is a thing – he was just so excited.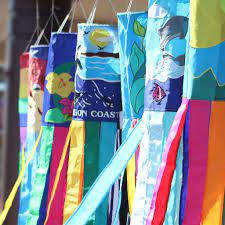 The other day we walked through the Wind Drift Gallery of artists shops and found the cutest wind sock to put up when we camp.
I know I keep saying it, but the views on this trip are just gorgeous. I can't get enough!
Best wishes,
Sunny and Theo