Hello friends and family, 
Oh my gosh, I can't believe we have already been on our Oregon coastal adventure for over a month. We are now at Oceanside RV Park in Gold Beach. The site is nice, and we have already met the camp hosts.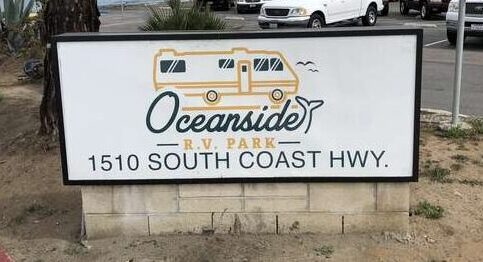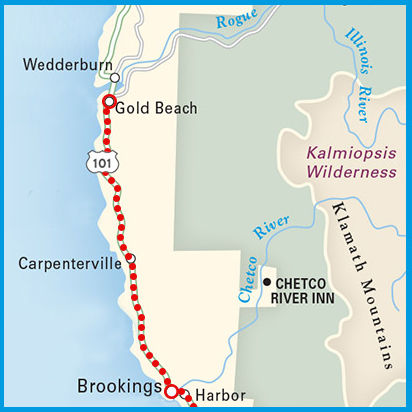 We did have a little mishap with the refrigerator… it stopped working! Theo was able to purchase and install a new controller. We had to store all our food in an ice cooler for a few days until the controller came in and was able to be installed. What a mess, so much ice!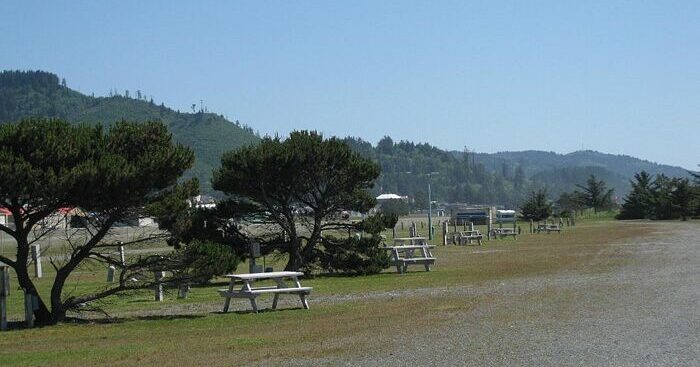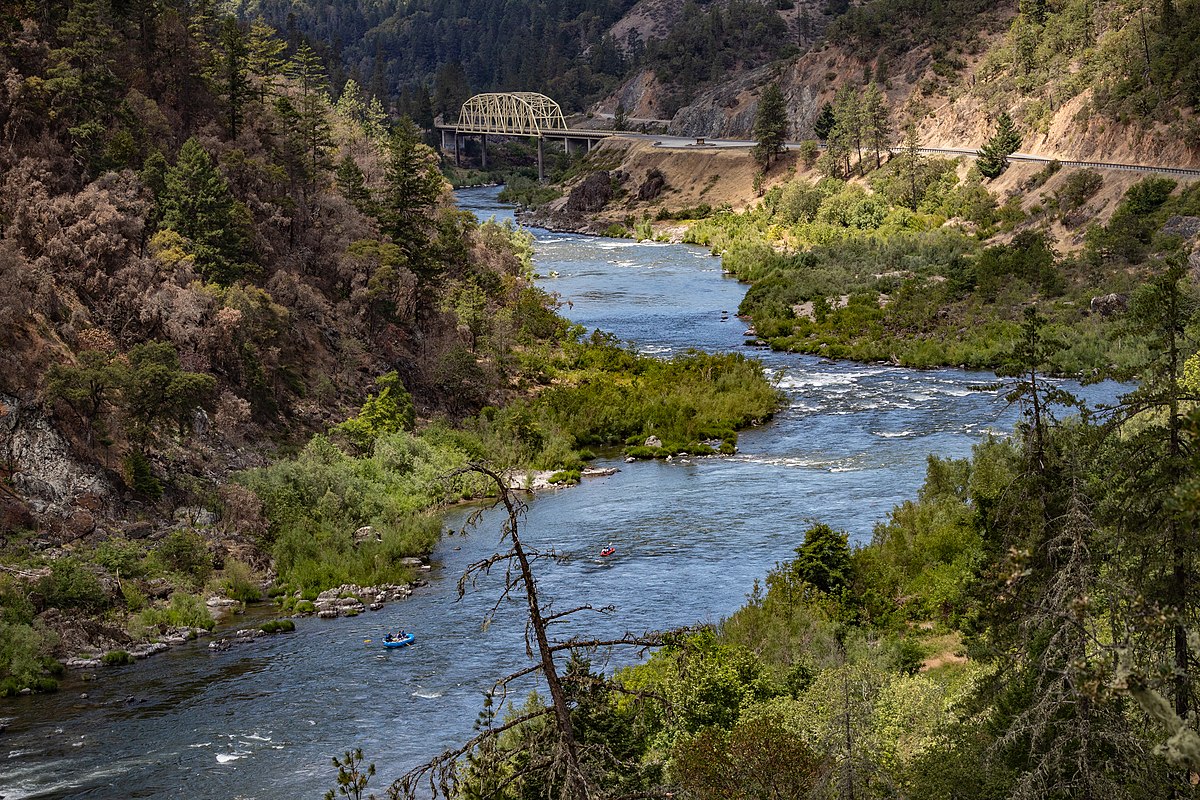 Almost everyday, I ride my new electric bike along the Rogue River to a quaint town called Agness. It is so cute, however it is quite a bike ride from the campsite to the town – a little over 11 miles, but worth the trek. Thank goodness for the peddle assist on the bike.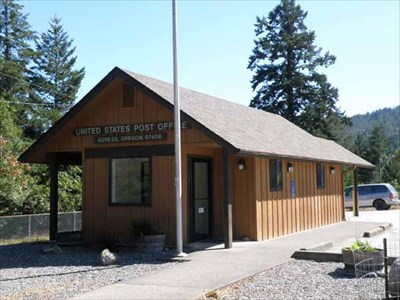 I mailed off some birthday cards at this post office in the town, it was established in 1897 – so quaint.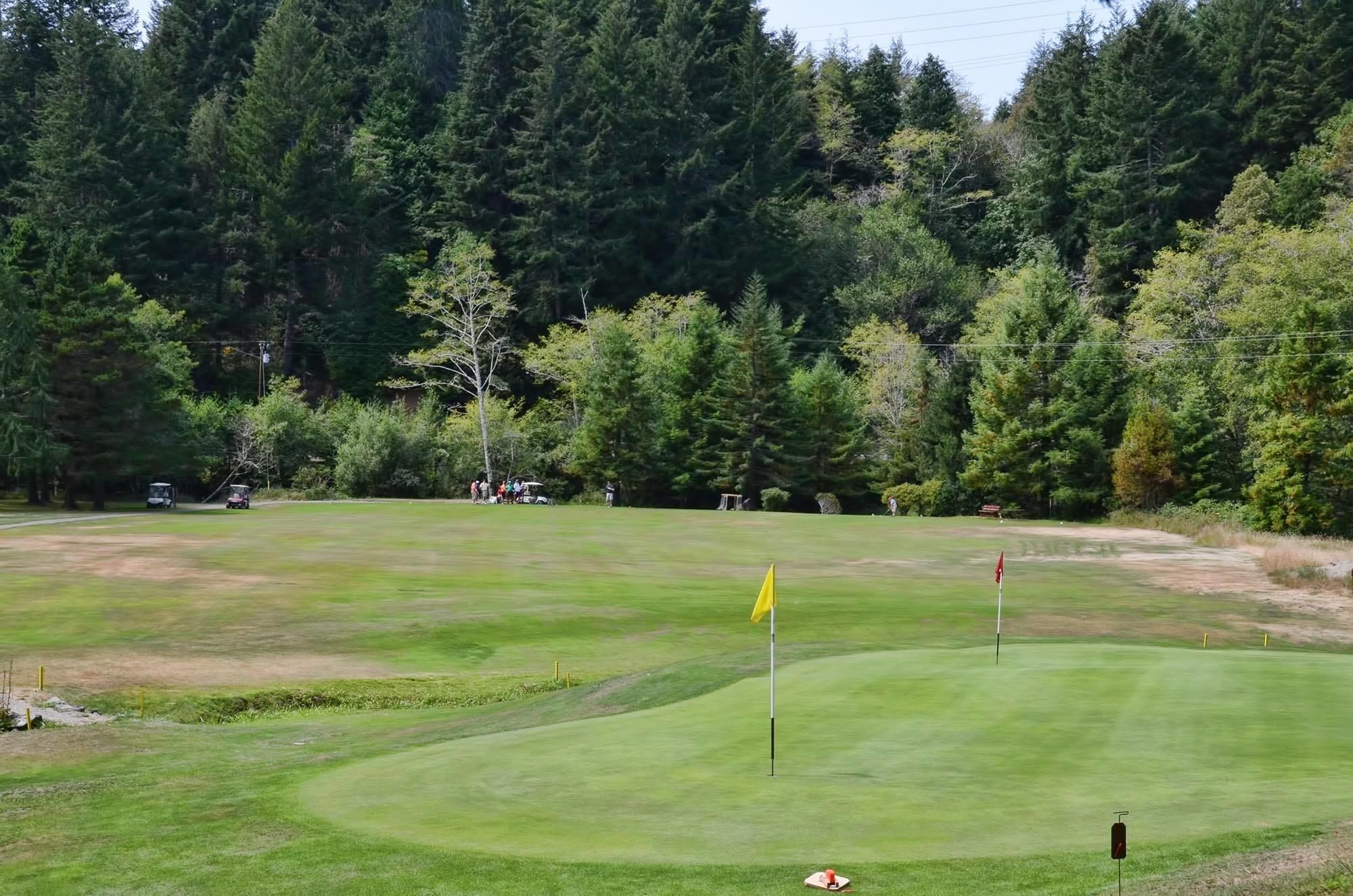 Theo has already found the Cedar Bend Golf Course to play at. It is a nine hole that plays like an eighteen. He is so excited! Theo wants you all to know that the greens at the Golf Course are the best he has ever played on – he is just loving retired life.
Best wishes,
Sunny and Theo
P.S. Can't wait to see you when we get to Lincoln City!